SISTRANGAS Summary Flow Data
Part of the Mexico Gas Price Index Product Suite
You are attempting to access a subscriber-only content area. The charts / data below are samples.
Request a trial of Mexico Gas Price Index to unlock this and other subscriber-only content.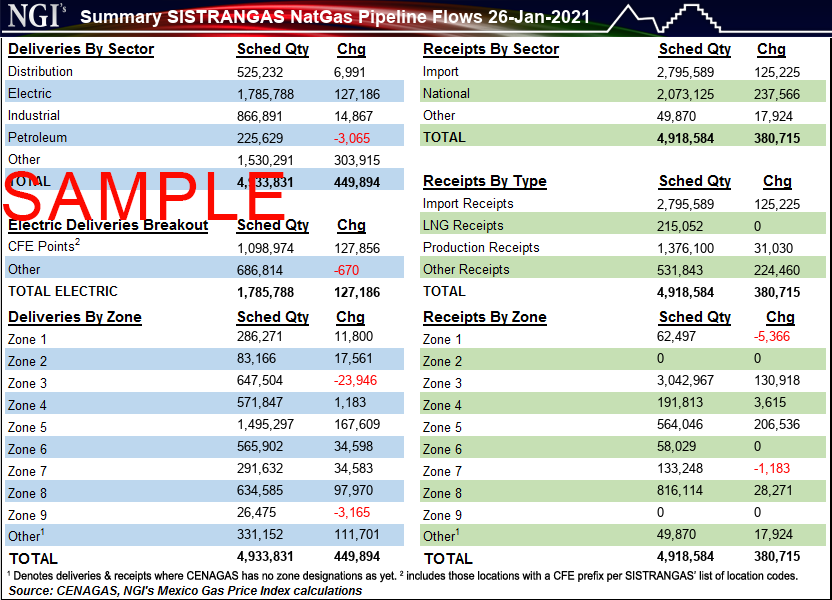 These data represent the total volumes for various categories of delivery and receipt points on the SISTRANGAS system; however, the list of individual points being summed each day may vary depending on the data that are made available by the SISTRANGAS EBB. Because of the inconsistency in SISTRANGAS reporting, these figures may not be directly comparable from day-to-day.